Welcome to TIME Boutique hotel
We put our passion into your finest discovery of Split from a fresh and
very different perspective to create timeless memories.
Take Your Time

Little away from noisy part of city center, we situated our beloved intimate hotel near Gripe fortress. Fascinated by the energy and atmosphere, we spontaneously attracted peacocks family as we created a small green oasis with soul so you could fully enjoy with them in chef'sTIME.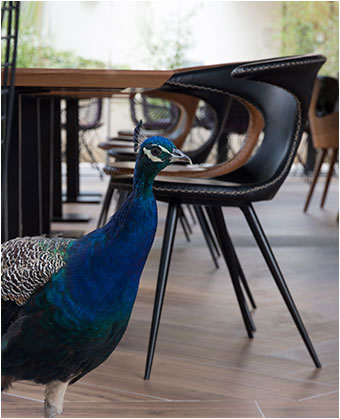 Sometimes we all somehow forget how well being is essential base of life as we always hurry to much.
To awaken spirit and all senses, sometimes it takes just nice educational wine tasting in good company.
We thought about that for you in most profound manners. That's why you can even get your private time in MeTIME wellness, jacuzzi or pool with your beloved one.
Because it's so divine and relaxing!
We know well time with kindest attention, experience and natural sensation is the new luxury.
And that's why we have all our time for You!
— Experience
MODERN DESIGN ROOMS
Osoblje je bilo vrlo ljubazno i susretljivo Dorucak je bio vrlo dobar Parking odlican Lokacija isto odlicna miran kvart i pjesice vrlo jednostavno do samog centra i svih vaznih sadrzaja tako sa nije potrebno voziti auto
The hotel was fantastic. The staff were very friendly and helpful during my stay, and the room was very lux, clean and comfortable. I will be returning definitely.
I really liked the hotel, mostly because of amazing spa and very welcoming staff. Room was very clean, and breakfast was amazing as well, many fresh and healthy food! Definitely great value for money. Hotel deserves at least 5 stars. See you again, soon!
Amazing facilities and very helpful friendly staff. We wanted to go to Krka and they phoned on our behalf and organised this for us. Very helpful. Would recommend.